Let's make
skipping tracks simple
Volumee lets you easily skip tracks while listening to music – just hold down the volume button.
Volumee offers multiple customization options. You can define when it should be active, decide what long time click fits you best and adjust the vibration feedback. More options to come in future!
We value your privacy. Volumee does not collect any data about the user and does not communicate with a dedicated backend server. All the details are described in our privacy policy.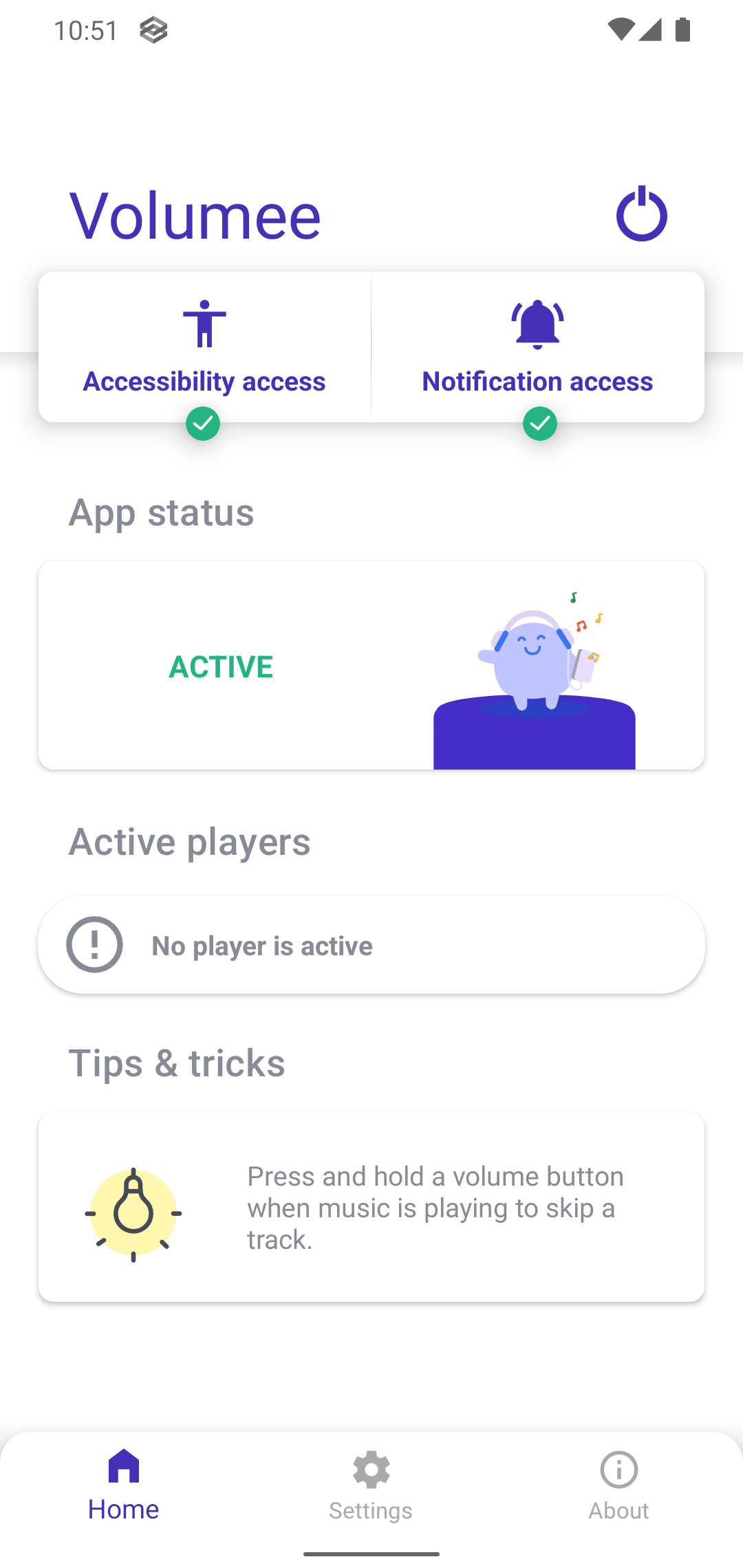 Volumee is actively used by thousands of users and it is currently one of the most popular apps for skipping tracks in Play Store.